If you are a Mariposa County Business and would like help to setting up online ordering for curbside pickup or a calendar to schedule appointments, the EDC is ready to help. We have identified technology partners that will enable you to go online for free through your current website or Facebook page.
Online scheduling for classes and appointments
Retail sales or gift card purchase
Restaurant menu for online orders
Welcome 7th Street Pavilion - Mariposa re-imagined our street to create a vibrant, safe outdoor dining experience helping local restaurants expand capacity.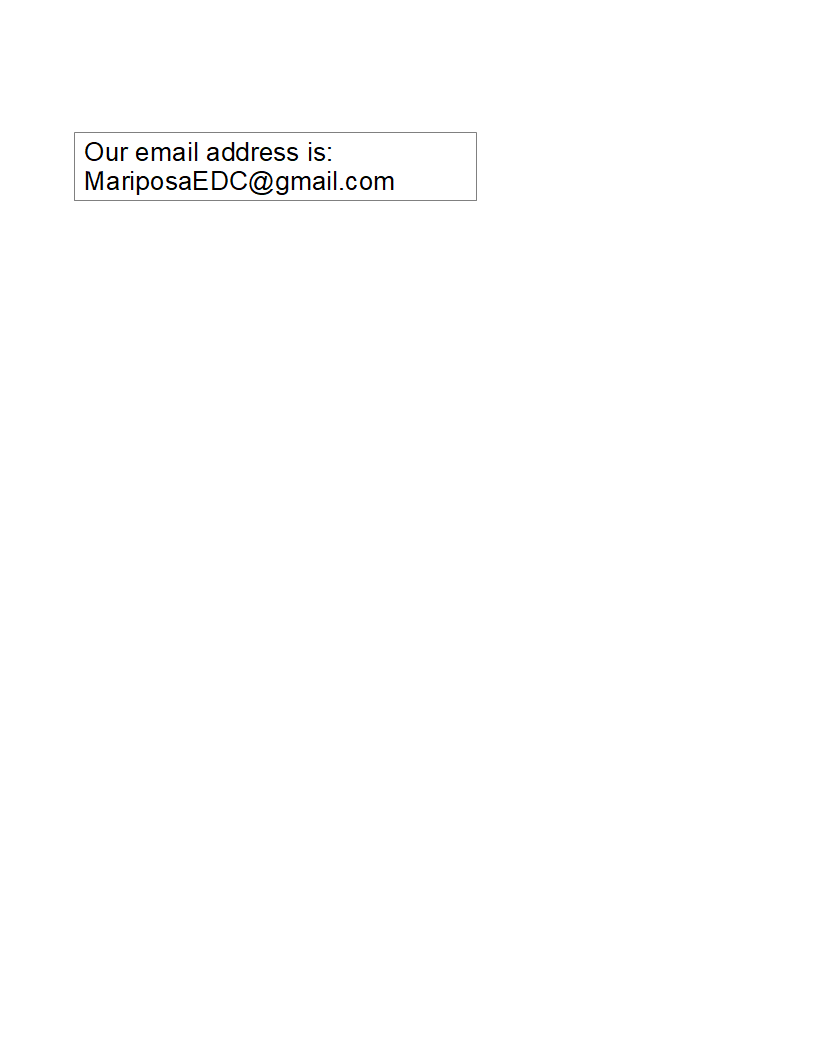 Now is the perfect time to start a business in Mariposa
Contact the Mariposa EDC if you need help or would like to discuss your idea.
The EDC is a non-profit 501(c)(3) organization with a mission to promote sustainable economic growth throughout Mariposa County. In existence since 1990, the EDC's objective is to enhance and diversify the local economy in a way that improves the economic prosperity of all Mariposans, both individually and collectively, while preserving our cherished quality of life. The EDC is governed by an all-volunteer Board of Directors and Advisory Council, and has established a public/private partnership with Mariposa County's Economic Development Office to operate a Business Assistance Center that assists businesses with their plans for relocation, start-up or expansion. Please contact our Executive Director if you are in need of such assistance.
"Act as if what you do makes a difference. It does"
CONTACT ECONOMIC DEVELOPMENT CORPORATION OF MARIPOSA COUNTY
State Highway 140 and Jones Street, Mariposa, CA 95338
​
Please note that the Mariposa EDC will only respond to communications regarding economic development in Mariposa County.
​